Global Citizens' and Stakeholders' Dialogue
In this time of global crisis, it has become evident that access to information has become paramount at the local and global level. But what are the risks linked to your digital identity? How can we put an end to today's digital divide? On October 10, take a seat at the Global Citizens' Dialogue on the Future of Internet and directly influence the digital developments of your own city and region.
Join us and help shape the future of Internet now!

Stakeholders & citizens: let's shape the future of Internet governance
June 2020 – Stakeholders' Dialogue
On June 5th and 6th, we invited stakeholders worldwide to discuss the future of Internet governance. How should we shape the future of digital cooperation? Who should decide how to leverage the opportunities brought by the use of digital technologies and mitigate the risks they involve? The Stakeholders' Dialogue aims to evaluate the three scenarios for the future of Internet governance proposed in the Report from the "High-Level Panel on Digital Cooperation". Results will feed the process of the High Level Panel (link here), which is overseen by UN Secretary General Antonio Guterres.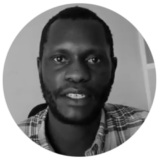 Arthur Ayoko
Anti-Corruption Coalition Uganda (ACCU)
The Stakeholders' Dialogue will help me determine the future I want Internet to take. Only together will we be able to determine the best approaches to global problems.
October 2020 – Citizens' Dialogue
On October 10th, groups of hundreds of ordinary citizens will meet, get informed, discuss, and deliver a collective view on the core stakes of digitalization. Participants will be selected to represent the diversity of their regions and countries and will come from all walks of life.
Those dialogues will help provide quantitative and qualitative data at global, national, and regional levels. They will articulate the needs and visions of citizens worldwide, and provide smart new insights. Topics will be "Internet and me", "Building a strong digital identity", "Creating an inclusive digital public sphere" and "Governing artificial intelligence".
Registration will start in July 2020.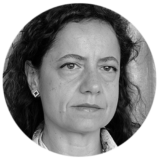 Concettina Cassa
Agid.gouv
Fake news, contact tracing and cybersecurity are issues that must be addressed. But the most important question remains where to discuss these matters.
Want to be part
of the adventure?
Do you want to engage your country's citizens and stakeholders in the global discussion? Do you want to join a coalition of 100+ partners from around the world to make Internet governance better and more inclusive? We're waiting for you!