As a partner, you will find on this page our media ressources; videos, banners, logos… all you need to promote the next stakeholders' and citizens' dialogues.
Use the "We, the Internet" logo for your communication, both printed or digital. The pack contains color, all-black, and all-white versions, both in vector (EPS) and PNG.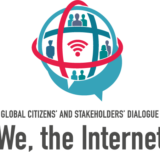 Horizontal logo with sphere
Small logo with sphere and simplified baseline
Below, you'll find pictures to use as your email signature and on your social medias. Be proud to show your colors to the world!
Do a right-click and "save picture as" in order to save the pictures on your computer.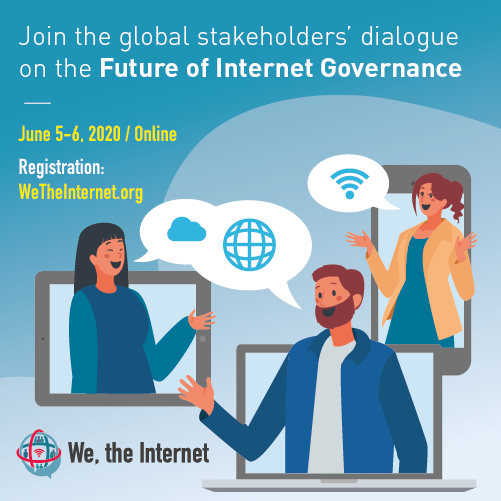 Use our teaser videos to show the look and feel of citizens' dialogues. They were made after the first round of citizens' workshops that took place in 2019.
You can also use our video about citizens' dialogues in order to introduce them to stakeholders and future participants.
The future of Internet (0'47")
Let's talk about Internet (0'47")
Citizens' workshops full teaser video (4'19")
A citizens' dialogue, how does that work? (3'20")
Taken during the 2019 citizens' workshops in Brazil, Japan and in the USA. To be used at your convenience.
This is our introductory leaflet for stakeholders and future partners.